Partner
Optimal wine storage
Temperature, air quality, vibrations and lighting are the decisive factors for the safe storage of your precious wines. With the right choice of design, size and location, your wines will be presented in the best possible way.
Let the expert Kälte Tietz GmbH advise you. You will get the right product to guarantee the best climate for your noble wines.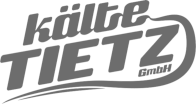 Great Wine Tastings!
Encounters with fantastic wines and great people. Sebastian Schwander reports for you on MYBESTWINE.CH. Not professionally, but personally and with a lot of heart and soul.